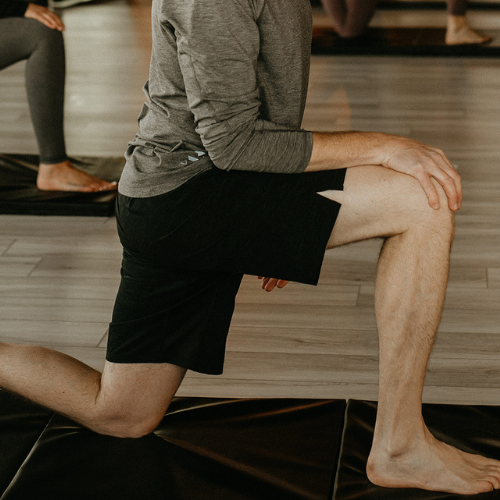 Kinstretch Pop Up Class W/Matt
Join us on Saturday, September 17th at 11AM for a 45min Kinstretch Functional Mobility Class with Matt! $20 drop in or eligible for 10 Class Pack Members!✨
Kinstretch is a movement enhancement system that maximizes functional mobility, body control and flexibility for all ages. This 45 minute group class will optimize your activities of daily living and athletic pursuits by working within your range of joint mobility. Flexibility is NOT a prerequisite for this class, but will certainly improve with dedicated practice.
With a Bachelors of Kinesiology, Level 1 Fascial Stretch Therapy and Kinstretch Functional Mobility Certification Matt has the knowledge and experience to help his clients increase their strength, mobility and flexibility to improve their over all heath! .
Saturday, September 17th
11AM
$20 drop in or eligible for 10 Class Pack Members!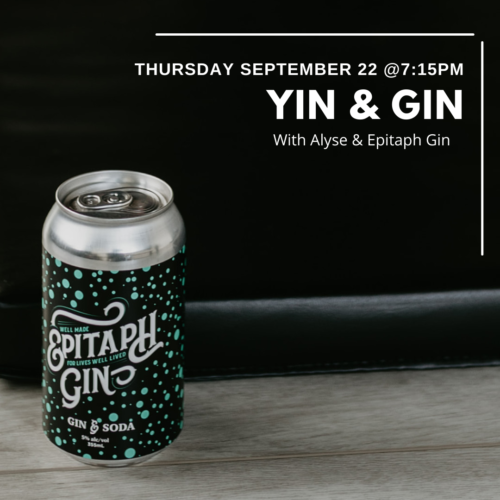 Yin & Gin!
What's more fun than Yin Yoga and Troubled Monks Epitaph Gin? Yin Yoga, Epitaph Gin AND Snacks 💥
Join us on Thursday, September 22 from 7:15pm to 9pm for a 45 minute Yin Yoga Class with Alyse. Afterwards enjoy Epitaph Gin from Troubled Monk along with light snacks!
Limited tickets are available online or by calling 587.819.5629! Tickets are $55+tax.
Thursday, September 22
7:15pm – 9pm
$55+tax