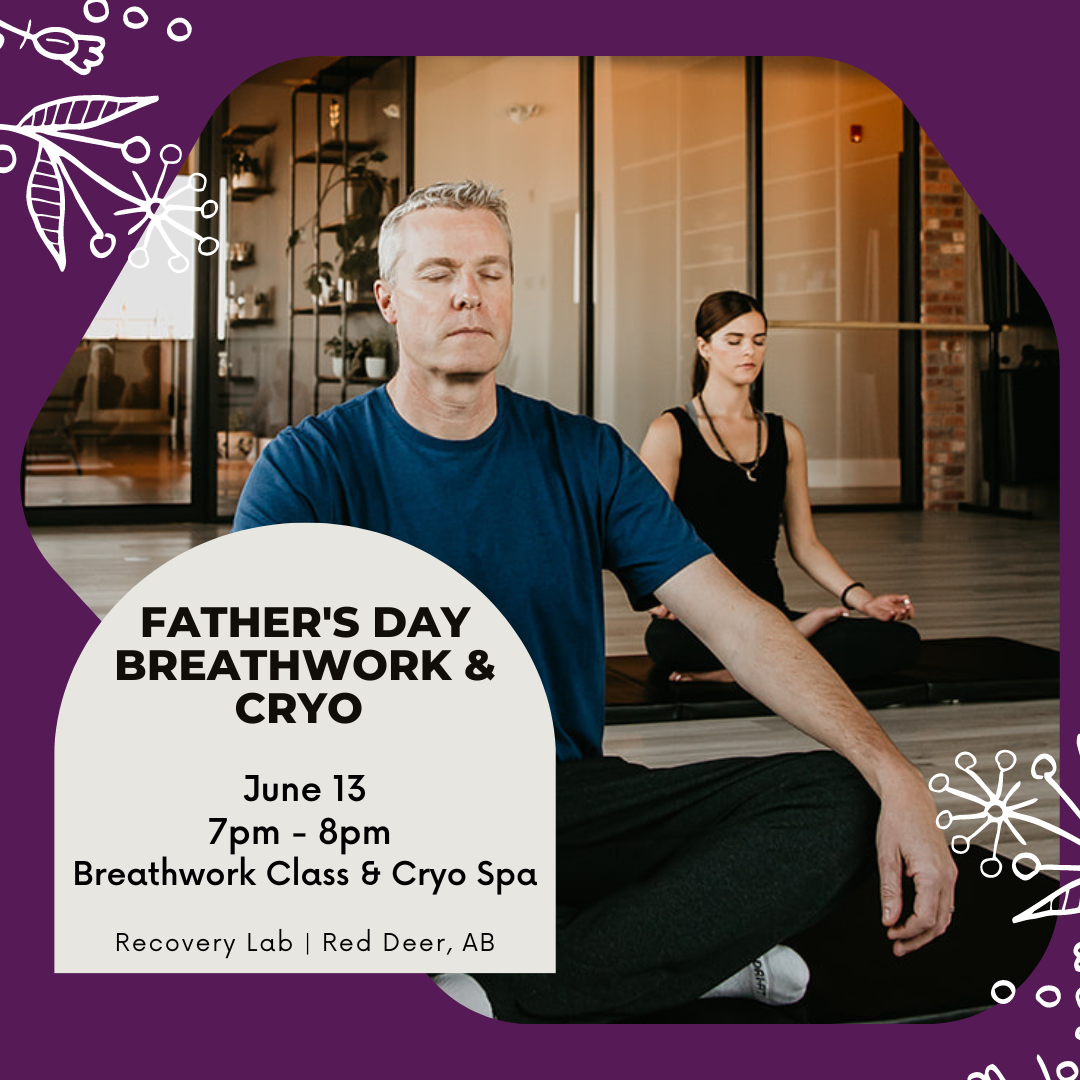 Dionne's 1-hour breathwork class is the perfect way to celebrate Father's Day with the special men in your life!
Dionne will guide you through a series of gentle stretching exercises designed to loosen up your muscles and prepare your body for the breathwork to come. You'll then be led through a guided body scan meditation to help you connect with your body and become more aware of your sensations.
As you move through the class, Dionne will teach you breathing exercises to help you to relax your body and mind Many people have discovered that breathwork is one of the most important tools they can use to improve their physical and mental health. This class will not only teach you some new techniques, but also give you the opportunity to practice them under the guidance of a skilled instructor.
In addition to the class itself, you will also receive a complimentary Cryo Session afterwards. This is a perfect way to cool down and recover after the class, as the Cryo Session can help to reduce inflammation, relieve sore muscles, and improve your overall sense of well-being.
We hope you'll join us for this special Father's Day breathwork class with Dionne!
June 13th @ 7PM – $25+taxes